Euro Millions

Overview
find the Best Euro millions Casino alternatives: The site has received lower than average rating and we recommend one of the higher rated Euro Millions Casino sister sites found below:
Euro Millions Casino Sister Sites and Best Alternatives
UK Online Casinos List Player Reviews of Euro millions
Below you will find the casino reviews by players at UK Online Casinos list
No Title
February 18, 2021
Spent two hundred dollars and the damn creeps took every damn thing no wins just more money and I have the proof going to delete the damn game
No Title
February 18, 2021
Decent casino experience with a variety of slot games, bingo etc..
However, I only have one issue and this is that the amounts that needs to be wagered before you can withdraw rack up to stupidly unrealistic amounts. I usually deposit at least £10 to £20 per month and my current wager amount is about £1,800 or slightly less but mine (and many other players) question to Touch Games Ltd is… Are these amounts realistic enough to ever be met to cash out?
The simple answer is No! I believe a better experience for all is that once all bonus credit has been spent then the wagering amount should be crushed to £0 allowing ease of play and a better payout system.
No Title
February 18, 2021
Its a good website but not the best in the market.
Introduction
Over the years I have been a regular player of both the national lottery and also the Euro millions lottery. I used to buy my tickets from the local supermarket but now I can just get them directly online from the euro millions and the national lottery website which is a great convenience. Although quite a clean and well-designed site, which is very clear to read and well organised tabs, I do find the website fairly boring to look at with the same colourways throughout the site.
Euro millions Promotions
When I signed up to my Euro millions account, I was offered a 100% sign up bonus of up to £200, which I thought was fairly generous but then I read in the small print that I would have a x50 wager requirement, which was just outrageous. They also offer several offers after the sign up period with several features such as 'cashback weekend', 'Sunday – Funday' and Saturday spinner. The initial bonus I was quite happy with, but I found the wagering requirement to be too much, I had actually lost the money before I managed to turn a profit.
Payments
Euro millions offer the pretty standard payment methods from visa, Mastercard to different e-wallet options like neteller, Skrill, Paypal and Paysafe card. I personally prefer depositing money via my Paypal account, I feel more comfortable spending my money online this way rather than using my debit or credit card.
Game selection
As well as being able to purchase my lottery numbers online, I can also have a dabble on numerous slot games, jackpot games, casino games and also a live casino section, where you can a pretty wide selection of casino table games in a live format. I personally found the live games to be very slow, so I would definitely play my live casino games elsewhere in the future. In terms of slot game selection, I was equally as disappointed the selection I have played on my other gambling apps was a lot better.
Euro millions Support
Euro millions claim to offer a first rate level of customer service. I wouldn't quite call my experience first rate, first of all I tried to get my promotion query resolved, as after my deposit I was still waiting to receive my bonus. I found the live chat service to be far too slow and to be honest it really felt like I was speaking to a robot the whole time rather than a human being. I eventually gave up and just emailed in my issue. After 13 hours I received a response from the team, by this team my bonus had been paid out so it was a pointless exercise.
Find the best Euro Millions Casino sister sites reviews here:
Highest Rated Euro Millions Casino sister sites for UK players: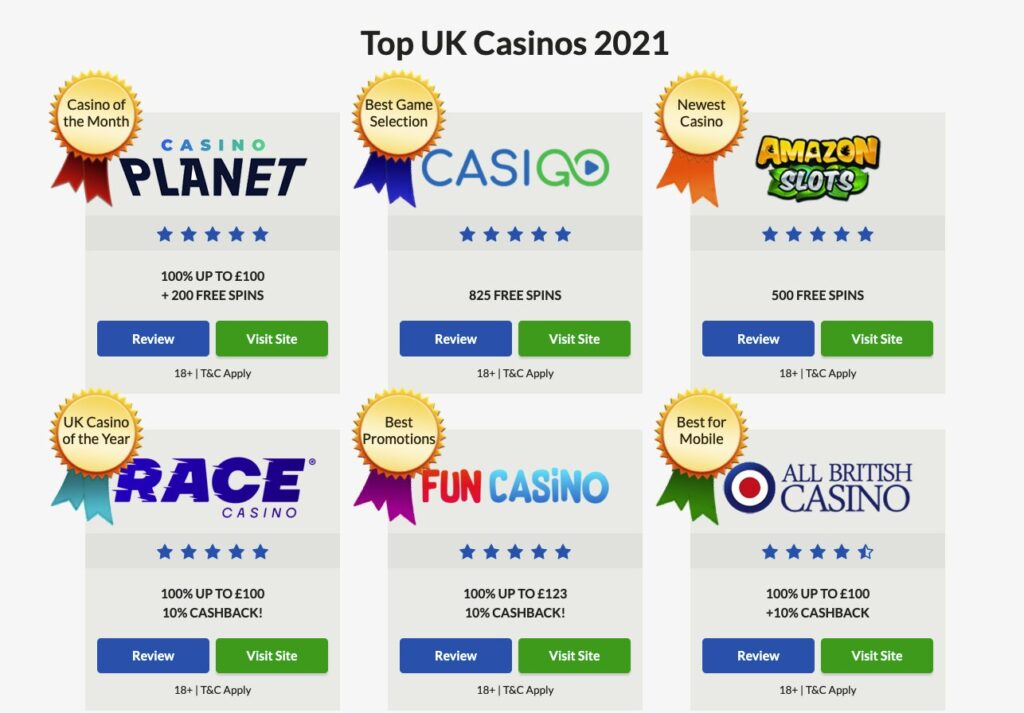 Euro Millions Casino Sister Sites Conclusion
To sum up my experience I would say I was quite underwhelmed, I am quite happy to continue to buy my lottery tickets each week via the site, but when I'm gaming online playing slots and casino games I will go elsewhere and use the more up to date and fast platforms available.