Energy Casino

Overview
find the Best Energy Casino alternatives:

The site has received lower than average rating and we recommend one of the higher rated Energy Casino sister sites in UK found below:
Energy Casino Sister Sites and Best Alternatives
UK Online Casinos List Player Reviews of Energy Casino
Below you will find Energy Casino reviews by players at UK Online Casinos list
No Title
February 16, 2021
I was really enjoying this site and their games but will be closing my account. Made my first withdrawal goes into pending for TWO whole days before being authorised. Never had a site with withdrawals that take so long. Very disappointed
No Title
February 16, 2021
I just signed up and didn't recieved my 40 spins without deposit
No Title
February 16, 2021
Further update another two days passed once again my withdrawal returned to account Told issues was fixed but Still no PayPal option. Can now only draw the conclusion they keep reversing it in the hope I will spend it!
Getting extremely frustrated with this site. I play many a casino and never had such a problem. My account is fully verified. Have made deposits via my bank card and PayPal. Won and wanted to withdraw. Only option to withdraw was bank card so used that. Withdrawal got reversed (sure this illegal now under ukgc?) and told I had to withdraw via PayPal. Ok fine , but no option to withdrawal via PayPal on my account !!! A week on still no funds and still no option on my account to even withdraw via PayPal. Emails ignored and live chat can't help. Shame as it seems to have a lot of good games but based on this experience once I do eventually get my winnings I won't be back.
Intro
Today I have decided to do a quick review on numerous casino sites that I have been using recently. I will be looking at the main important features to every casino site, from promotions, payment variations, the type of game selection and finally the support features the site offers to their customers. My first concern when joining Energy Casino was that although it was a modern and up to date website, I found it to be far too cluttered and busy. I would definitely suggest creating a simpler and easier interface for your customers.
Energy Casino Promotions
Any reputable casino wants to be looking out for both their new and old customers, by offering both great sign-up bonuses. Energy casino's sign up offer is if you deposit £10 you will receive £50, another perk to this bonus is there are no wagering requirements, which is actually great. Many firms offer a lot more attractive sign-up bonuses but then slam you with a colossal wagering requirement, which makes it pointless! Although this promotion does seem slightly appealing if you read the small print, it will tell you, you can only win a maximum of £100 with said bonus!
Payments
A positive I can take from Casino Energy's site is the vast amount of payment options available to their customers, offering anything you can think of from visa debit to even pay safe card and many other e-wallet options. A few sites I have used recently could take a leaf out of energy casino's book and update their payment options. One thing I will touch on was the withdrawal time, a three-day withdrawal period is promised but I waited a total of 6 days till the payment had cleared in my bank, so that would be my only quibble on that front.
Game Selection
After winning a couple of gaming awards over the years, I was really quite excited to get my teeth stuck into the games that Energy Casino had on offer. First of all the term style over substance comes to mind, again touching on what I mentioned in the introduction about the page being too busy, the page is just a mass of random games! I would personally like some more organisation and structure to the page so I can navigate and access the page more easily. The live casino options on the other hand were good offering all the household casino table games as a live option. Finally, I tried to use virtual sport games but was met by an error message and I was unable to use any of them which was a disappointment.
Energy Casino Support
The casino support options were fairly good, giving you an option of a phone number to call through too and both a live chat option and an email address, my only concern was the amount of time I was left on hold for when I called Energy casino to have a problem resolved, I was almost half an hour before I actually got hold of someone.
Find the best Energy Casino Sister Sites Reviews Here:
Highest Rated Energy Casino sister sites for UK players: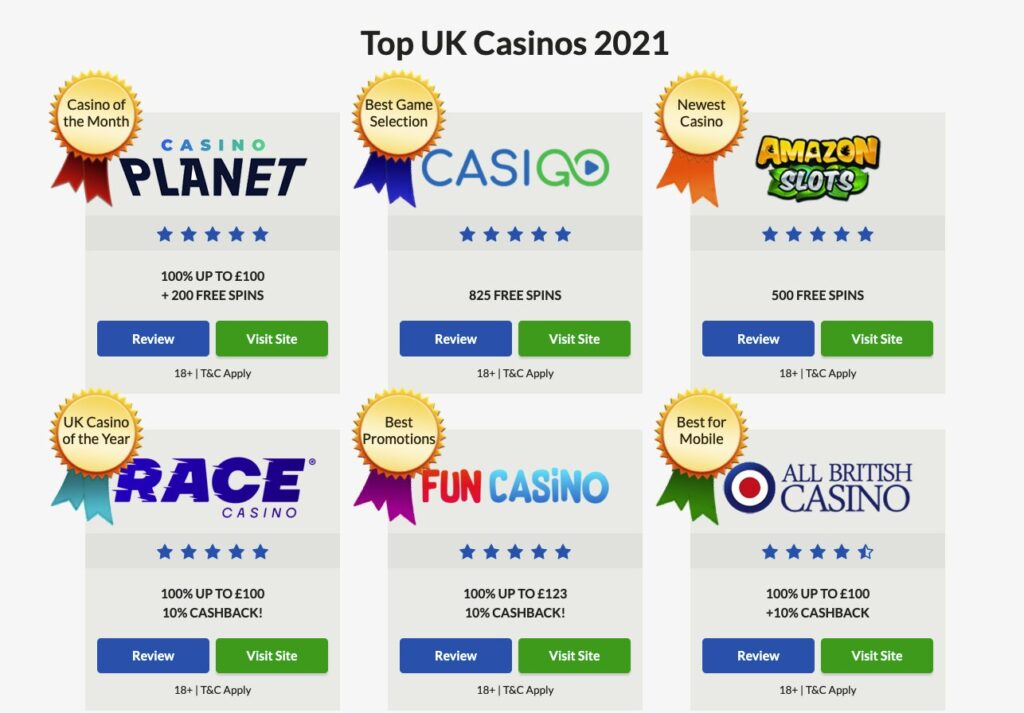 Energy Casino Sister Sites Conclusion
Overall, I was fairly impressed with the Energy Casino UK site, although for a site that boasts credentials as they do, I would definitely improve it in several ways personally, looking mainly at refining the game selection and most importantly the website design.