Dream Vegas

Overview
find the Best Dream Vegas Casino alternatives: The site has received lower than average rating and we recommend one of the higher rated Dream Vegas Casino sister sites found below:
Dream Vegas Casino Sister Sites and Best Alternatives
UK Online Casinos List Player Reviews of Dream Vegas
Below you will find the casino reviews by players at UK Online Casinos list
No Title
February 15, 2021
Games constantly kicking you out, seems like a ploy to reduce your chance to win. Poor customer service. AVOID at all cost. I plan to send evidence to gambling Commission.
No Title
February 15, 2021
Save your money!!! Don't play here , look at the reviews!!! GAMBLING COMMISSION? ARE YOU EVEN THERE ?!
No Title
February 15, 2021
Decent casino experience with a variety of slot games, bingo etc..
However, I only have one issue and this is that the amounts that needs to be wagered before you can withdraw rack up to stupidly unrealistic amounts. I usually deposit at least £10 to £20 per month and my current wager amount is about £1,800 or slightly less but mine (and many other players) question to Touch Games Ltd is… Are these amounts realistic enough to ever be met to cash out?
The simple answer is No! I believe a better experience for all is that once all bonus credit has been spent then the wagering amount should be crushed to £0 allowing ease of play and a better payout system.
Introduction
The next site that I had an extensive look over and a lot of play time was Dream Vegas and following this, I gave this review. I have now been playing on casinos for many years, so certainly know a good one when I see it and unfortunately Dream Vegas is not one of them. But why? Here I have covered a number of key areas, including the likes of promotions, payments, game selection and support.
Dream Vegas Promotions
The promotions section on the site offers a 100% matched bonus up to £400 and an additional 50 bonus spins. The bonus spins must be used with 72 hours and this requires players to wager this x35. Overall, this is not to bad an offer and there are some better and worse options to be had. This of course remains a very key area for players when they select an online casino and due to more and more new sites entering the market, it has resulted in some really great offers to become available for players. 
Payments
They say they have global processing partners that include the likes of Visa, Mastercard, Interac and Paysafecard. This will ensure both deposits and withdrawals are secure, timely and always protected. This is a positive, but they could really look at adding a few more e-wallet options, as this is a very limited number of options, in comparison to other sites. On top of this, the withdraw was far from speedy and actually took nearly a week, which was rather annoying.
Game Selection
The game selection on the site was something I was looking forward to, as this is why you play online casinos. For the entertainment. However, it was just another generic list of casino games that I have now played 100 times over. Very annoying and something they need to look at improving. They need to add some more varied options, so it gives players that wow factor, that they will not get elsewhere. 
Dream Vegas Support
There is a live chat section on the site, and this appears to be the key area of support if you require this. As is customary, you are left waiting for an extended period of time in a queue and it appears you finally are left speaking to a robot. Rather frustrating altogether and a key area that needs improving, with the site mentioning they have 24/7 support and handle concerns with speed and efficiency, not too sure about this!
Find the best Dream Vegas Casino sister sites reviews here:
Highest Rated Dream Vegas Casino sister sites for UK players: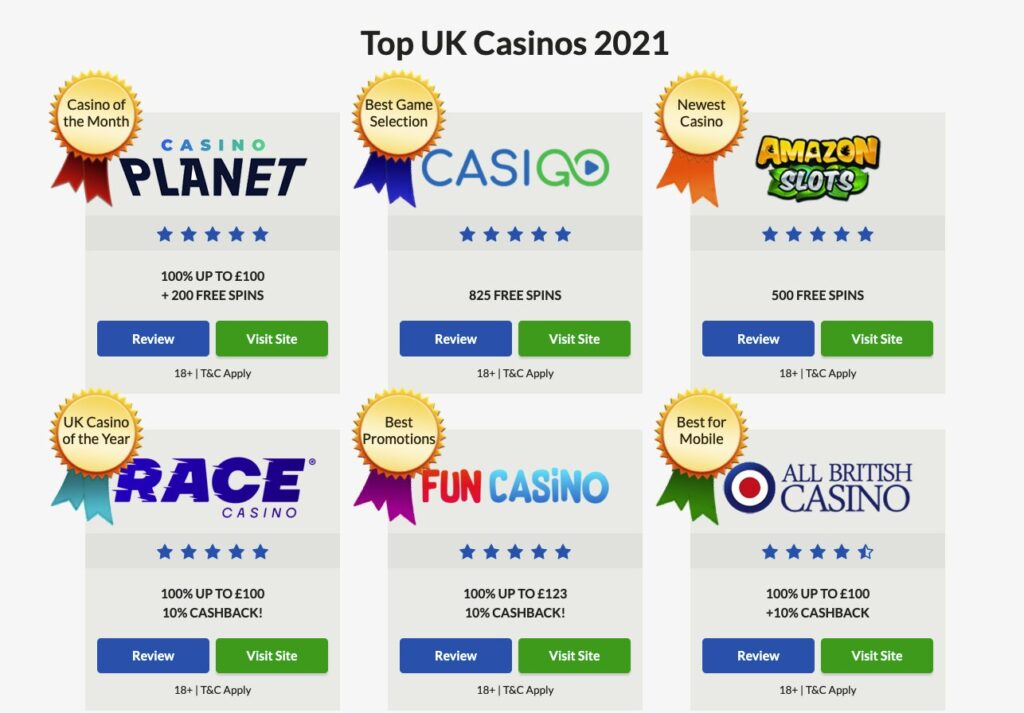 Dream Vegas Casino Sister Sites Conclusion
In conclusion, as you can see from above, it is clear that overall, the site has a large number of areas that need improving right away. The support is clearly not as good as they like to make it out to be and they need to look at improving not only the choice of payment options but also the withdraw time. So overall, it had to be a negative experience, also adding that there are lots of better options to be had, that I have played recently.