Crystal Slots

Overview
Crystal Slots Casino has very high wagering requirements: The site has received lower than average rating and we recommend one of the higher rated Crystal Slots Casino sister sites found below:
Crystal Slots Casino Sister Sites and Best Alternatives
UK Online Casinos List Player Reviews of Crystal Slots
Below you will find the casino reviews by players at UK Online Casinos list
No Title
March 4, 2021
Very poor sight. No wins they haven't verified my ID after tons of attempts only seem to get very small wins on free spins .this site has nothing going for it. Best to avoid
No Title
February 26, 2021
Only seen to win on bonus funds that you can withdraw , when playing actual cash wins are very few and far between and smallest amounts, very poor site, very poor customer service avoid something seems rather weird and unfair about this site.
No Title
February 6, 2021
Warning !!!!!!!! Scamming site !!!!!!
Played through £750 as I would on other sites and win big. With this site not one win and when I complained they said I had won and that I once won 30 quid ! Really.
Avoid at all costs all the games are rigged
No Title
February 6, 2021
its been a month and still my account is not verified.
No Title
February 6, 2021
Crystal Slots Casino Review
Having been sat at home and rather bored, I thought I would go online and have a go on a new casino, as this can provide a great means of entertainment at times, with the casinos in my local area all closed at present. I was looking to find a new casino that I had not used previously, as I was hoping to pick up some incredible bonuses that are usually possible and to hopefully get involved in some new games that I have not played previously. This is when I came across Crystal Slots, so I thought I must give a review of the experience that followed.
Promotions
As I had mentioned above, I was looking for a new casino that I had not played and was hoping to pick up some incredible promotions. Upon deciding on Crystal slots, I straight away was looking at what deals were available. To my amazement, there really did not seem to be that much, bar a chance of winning free spins. This was a major disappointment and nothing like what I have received on so many different other casinos platforms but despite this I continued onto the see what the site was all about.
Crystal Slots Casino

Payments
The payments process was also a strange one, as they offered minimal options on the deposit front and not options from all the latest in technology. This was another negative and I am sure this would lead some players to go elsewhere off the bat. I did not get through to winning any money and returning it, but I am sure this is likely to be a long process, based on the other experiences from the website.
Crystal Slots Game Selection
One of the main things that drew me to Crystal slots was the game selection on viewing. It appears they had a very large selection to choose from, so I was looking forward to trying all these new latest games. However, this proved to be far from the case and it turned out to be the usual cheaply made, generic options. You could tell they were all very outdated and did not include any of the latest technology and exciting themes to really get involved in. This was yet another disappointment that I found from Crystal slots.
Support
Moving onto the support and this should potentially be known as what support. Having been needing help on the site, I went to the 'contact us' section and was brought to a page of previously asked questions and answers. These are all rather annoying and nine times out of ten do not answer any questions we have. I then was led to a support section and told I could contact the support team, which ended up taking ages and I eventually gave up on this. This also seems to be something similar I see on many casino sites these days and it needs to be addressed.
Find the best Crystal Slots Casino sister sites reviews here:
Highest Rated Crystal Slots Casino sister sites for UK players: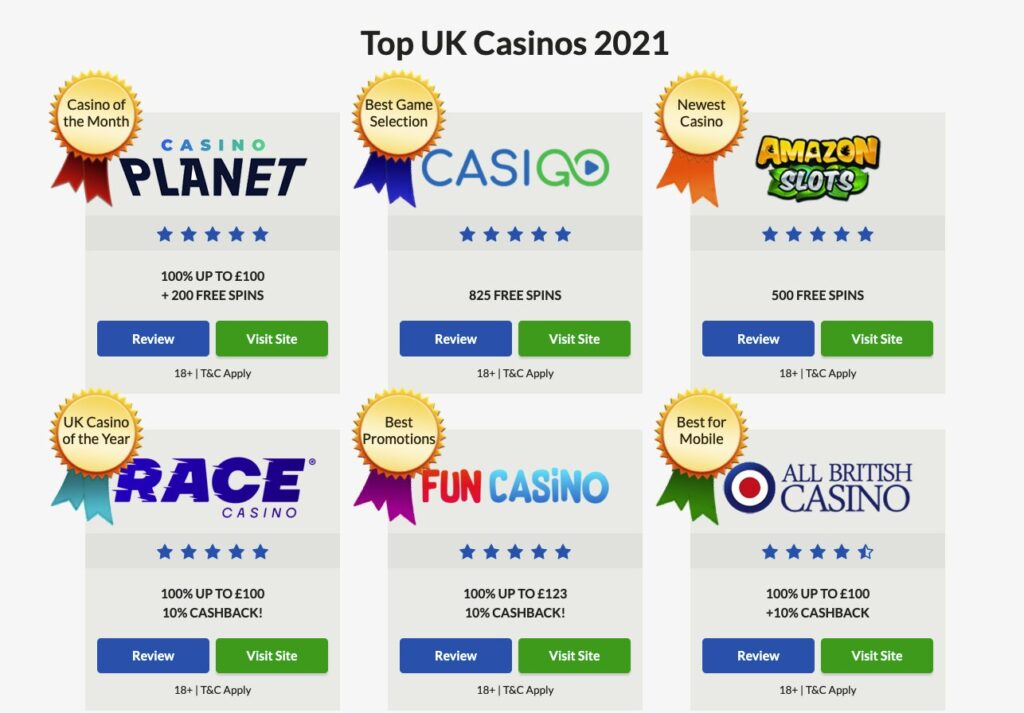 Crystal Slots Casino Sister Sites Conclusion
In conclusion, it was overall a very poor experience in comparison to many others and I certainly will not be returning to the site and would recommend others to also do the same and find an alternative platform.