Champions Bet

Overview
Champions Bet Casino has very poor player support: The site has received lower than average rating and we recommend one of the higher rated Champions Bet Casino sister sites found below:
Champions Bet Casino Sister Sites and Best Alternatives
UK Online Casinos List Player Reviews of Champions

Bet
Below you will find the casino reviews by players at UK Online Casinos list
No Title
February 6, 2021
They resolved the issue. Just like I said the money deposited also uses the name stitch. Another site that I play at uses the exact name. Problem could have been solved sooner if they had answered my original question. Which was "what name appears in our account when you deposit?" So I'll change my rating to 3 stars
No Title
February 6, 2021
Just like every other online casino. You are taking a chance. When I first started out, it seemed like it was legit. But the more you play, the faster you lose. It's a place to play because of Covid restrictions. I just wouldn't make it a habit to play there.
No Title
February 6, 2021
I used to win a little here and there. Hardly win anything anymore. I do enjoy playing but it's getting costly
Champions Bet is primarily a sportsbook site with options for in-play betting and a list of casino games too. The site does look modern with some navigation options, but the requirement of flash player is certainly an issue for those looking to play on mobile.
This review will take a look at all of the features on offer from Champions Bet to see what succeeds and where issues may be found, but to also help you determine if this is a site worth playing on from the game selection or promotions on offer, or if it's better to avoid and look elsewhere.
Champions Bet Promotions
Champions Bet has no promotions displayed at all on the front page and offers no indication that any promotions are available to new players without signing in. When searching around off-site new players can find sign-up bonuses and may be offered some once registered, but there are very few on offer. The site does offer a lengthy bonus terms page, however, to show all of the restrictions to your bonuses and promotions – but without offering these with a promotional page many players many do not have the opportunity to read through these terms and understand the conditions. This is certainly one of the worst sites for how promotions and bonuses are handled, and we wouldn't recommend using this site if you're looking for a good bonus to get started, or if you're looking for good promotions to continue your playing options as there aren't many that are worth using on offer.
Champions Bet Payments
Champions Bet has a wide range of payment methods available, however the popular options do have withdrawal limits and fees. Skrill holds the highest, with a 1% fee attached and a longer withdrawal time too. Any withdrawal method that places a fee should be avoided, and the withdrawal times certainly don't help.
Champions Bet Game Selection
The primary use for Champions Bet is within the sportsbook side of the site which does offer a variety of games, including esports title League of Legends and covering a number of regions for each sports event too, but does still have some gaps. There is also an in-play betting option and a casino page on the site. Players should be aware however that the casino page requires Adobe Flash to work and so likely won't be available for mobile, and the game selection layout is images next to each other which makes the page very difficult to navigate – there is some game variety, but it can be hard to tell.
Champions Bet Support
Champions Bet does offer a broad FAQ page and offers live chat support, but without 24/7 availability and the display chat only being available in English, it may not be as useful for many people. The contact page also doesn't function, and so information on the telephone or email support isn't available for new players.
Find the best Champions Bet Casino sister sites reviews here:
Highest Rated Champions Bet Casino sister sites for UK players: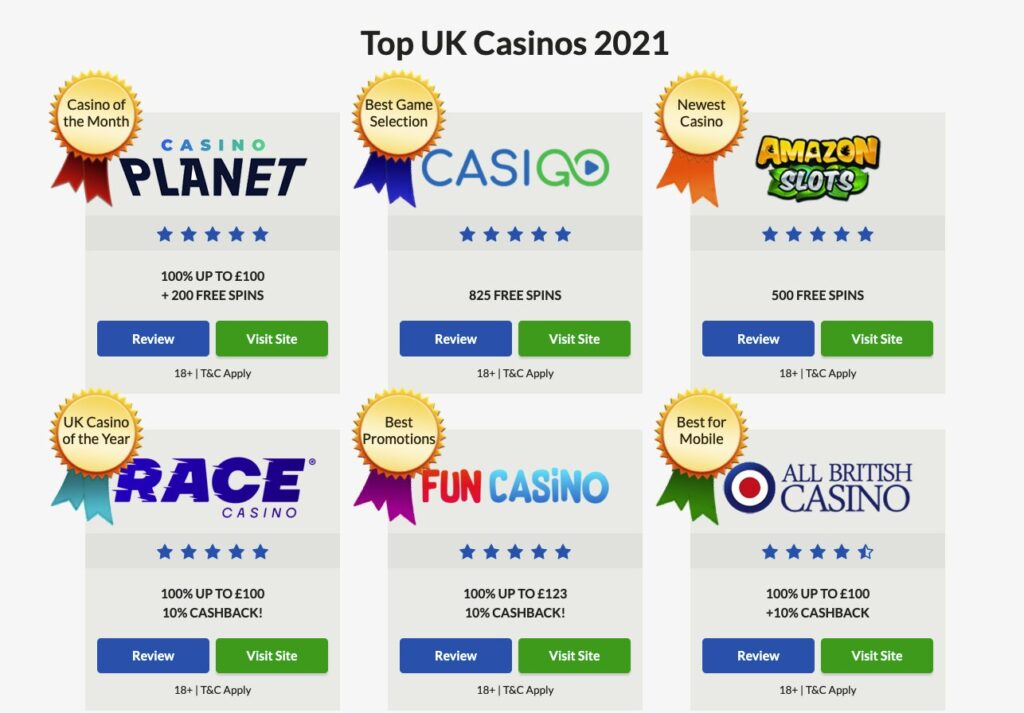 Champions Bet Casino Sister Sites Conclusion
Whilst primarily a sports betting site, Champions Bet falls short in many aspects of online play – with no promotions available and withdrawal fees, alongside a very difficult to navigate games page that still runs on flash, UK Online Casinos List wouldn't recommend using this site particularly for casino play, as there are many better services available.