Castle Jackpot

Overview
Castle Jackpot Casino has very poor player support: The site has received lower than average rating and we recommend one of the higher rated Castle Jackpot Casino sister sites found below:
Castle Jackpot Casino Sister Sites and Best Alternatives
UK Online Casinos List Player Reviews of Castle Jackpot Casino
Below you will find the casino reviews by players at UK Online Casinos list
No Title
February 1, 2021
My rating is not about customer service! I've had no problem with it. I give my rating on winnings. They let you win a couple of games to bate you in. I've only been playing a short while and have lost 100s of dollars.
No Title
February 1, 2021
They charge you for your deposit there odds are terrible there bonuses are non existent.
No Title
February 1, 2021
Rude customer service when you make an enquirer about withdrawals that are not honoured they close your account!!!?
Castle Jackpot is a well-known name amongst UK players as a long-standing service that was first made available in 2015 and has grown since.
The medieval theme is certainly noticeable throughout the site although some parts have started to look a little dated whilst sticking to this theme. Offering traditional casino games as well as bingo, there's enough on offer for many players of different tastes and likes – but this review will take a look at the good and the bad to find what works and what's missing, and to help you decide if you'd like to stick around or try somewhere new.
Castle Jackpot Promotions
Castle Jackpot does offer a number of different promotions to players. An option for 10 free spins without requiring any deposit can certainly help players jump into gaming on the site as well as a deposit bonus although with some restrictions. Recent promotions do cause some concern however as they promote big numbers, such as the £5,000 promotion for an upcoming game, but with the fine print stating that this prize will be split which can often lead players into believing they're able to win more than they actually are.
This is the same for a recurring Friday promotion for £4,000 as the fine print states winnings may be split amongst winners. There is an opt-in for bonus offers to be received via email too, but much like the welcome bonus these may not be as generous as is often offered in other sites and not made clear until the emails are offered to you.
Castle Jackpot Payments
One of the big complaints for many for Castle Jackpot is within the lack of payment options available only being in PayPal, Visa, and Mastercard. Whilst these are amongst the most secure methods in the world, it does provide difficulty for those who are used to other payment methods such as Skrill and Paysafecard.
Castle Jackpot Game Selection
Castle Jackpot offers a wide range of game availability for both online slots and the bingo options but is limited in some other options that have become popular for other sites such as scratch cards and poker. The biggest problem with the game selection at Castle Jackpot is within the filtering options, whilst there is search functionality, if you're unsure what you're looking for then it is an infinite scrolling page of titles and names until you find one that you'd like to play.
With hundreds of games available it can certainly make finding the right game for you that much more difficult.
Castle Jackpot Support
The support option at Castle Jackpot is a little complicated for new users, whilst the help section is easy to find navigating afterwards can be quite difficult. The site does have 24/7 email and live chat support, but it requires some digging around to finally get in contact with someone to receive such help.
Find the best Castle Jackpot Casino sister sites reviews here:
Highest Rated Castle Jackpot Casino sister sites for UK players: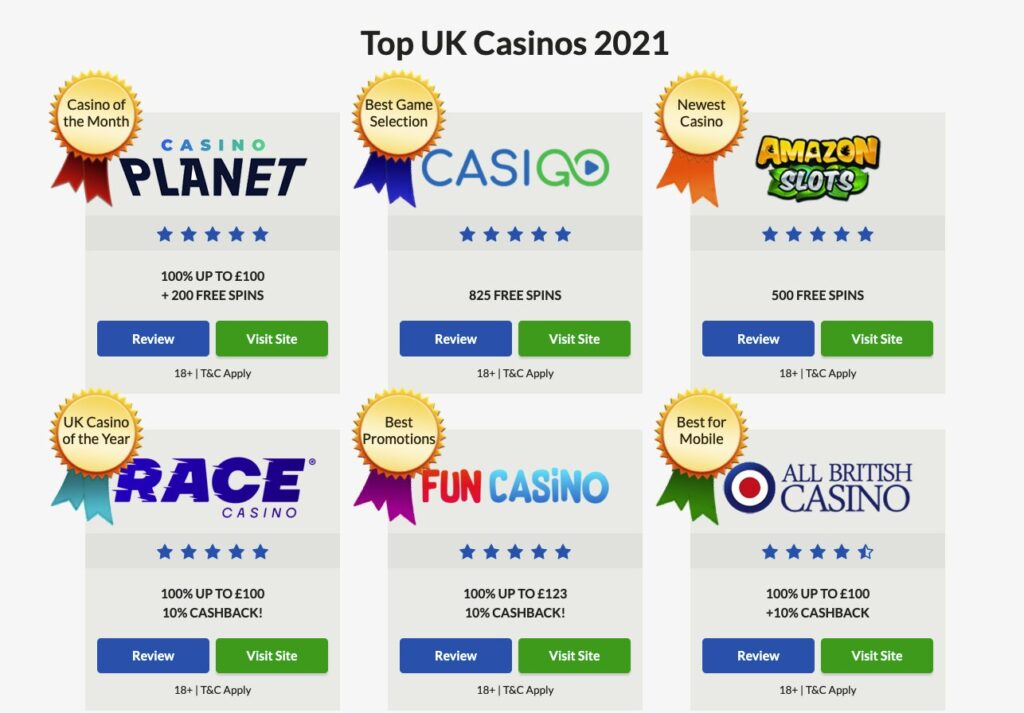 Castle Jackpot Casino Sister Sites Conclusion
Although Castle Jackpot is certainly one of the bigger sites, UK Online Casinos List found that they lack of more than just three payment methods and other difficulties with usability will certainly be a red flag for some, and with other sites having much better options, they may be much more appealing for players looking for the best experience.