Casino of Dreams

Overview
find the Best Casino of Dreams alternatives: The site has received lower than average rating and we recommend one of the higher rated Casino of Dreams sister sites found below:
Casino of Dreams Sister Sites and Best Alternatives
UK Online Casinos List Player Reviews of Casino of Dreams
Below you will find the casino reviews by players at UK Online Casinos list
No Title
February 7, 2021
What is the reason there's no contact number? Email been taking forever to be answered. "24/7" customer support but reps only reply around midnight? Crazy.
No Title
February 7, 2021
Avoid at all costs. To many issues to even write here although I won on roulette. Played only once that was enough to get scammed. You have been warned. They shouldn't be allowed to operate
No Title
February 7, 2021
Worst experience I have ever had on any betting/casino site as they charge you for your deposit there odds are terrible there bonuses are non existent and playing on there site is like playing on a dial up connection it's that slow,so I self excluded never to return
Casino of Dreams Introduction
Launched back in 2015, it has now been around for six years, so I was hoping for one of the best casinos that I have played in recent times. This is the Casino of dreams and this well named platform was drawing me in with high expectations, but these unfortunately disappeared, once I started checking some of the key areas of the site. It turned out to be lacking in many different areas that I find extremely important with modern online casinos, which I have covered in more detail below. This experience therefore led me to give this review, which I think you should read, before playing on the 'Casino of dreams'.
Promotions
The welcome bonus is potentially the most important part of any new online casino and it is the key to drawing in new players and I included. The industry has continued to evolve, and this has resulted in more and more new platforms opening up, which has also led to the industry now being more competitive than ever. It means that these operators are now battling against each other in order to get the players in, which is good news for us, as the offers are now incredible. With this being the case, I was hoping to be greeted with a very exciting offer, but it was just deposit £20 and get 50 free spins. These all needing to be turned over x50 and with a max bet of £6.25. Yes, a very poor offer in comparison to virtually any other sites.
Casino of Dreams Payments
Next up to cover was the payments process and this has both positives and negatives. The positive was that there were many different options to choose from. Including the traditional debit cards and Mastercard, whilst it also had modern options such as Neteller, Skrill and Revolut. However, the withdraw process was very long winded and took nearly a week, which was the key negative to take away.
Game Selection
The game selection was another that appeared to be special but underperformed. They were actually difficult to find on the site but once finally getting there were met with the same games you see at literally most casinos these days. Disappointing and I was hoping and wishing for better.
Casino of Dreams Support
The support on a site is also another area that I always like to look over when it comes to online casinos, as many are usually very poor. This was another one, with the extended delays on responses and a very limited live chat service. This is clearly another area that this online casino needs to improve on.
Find the best Casino of Dreams sister sites reviews here:
Highest Rated Casino of Dreams sister sites for UK players: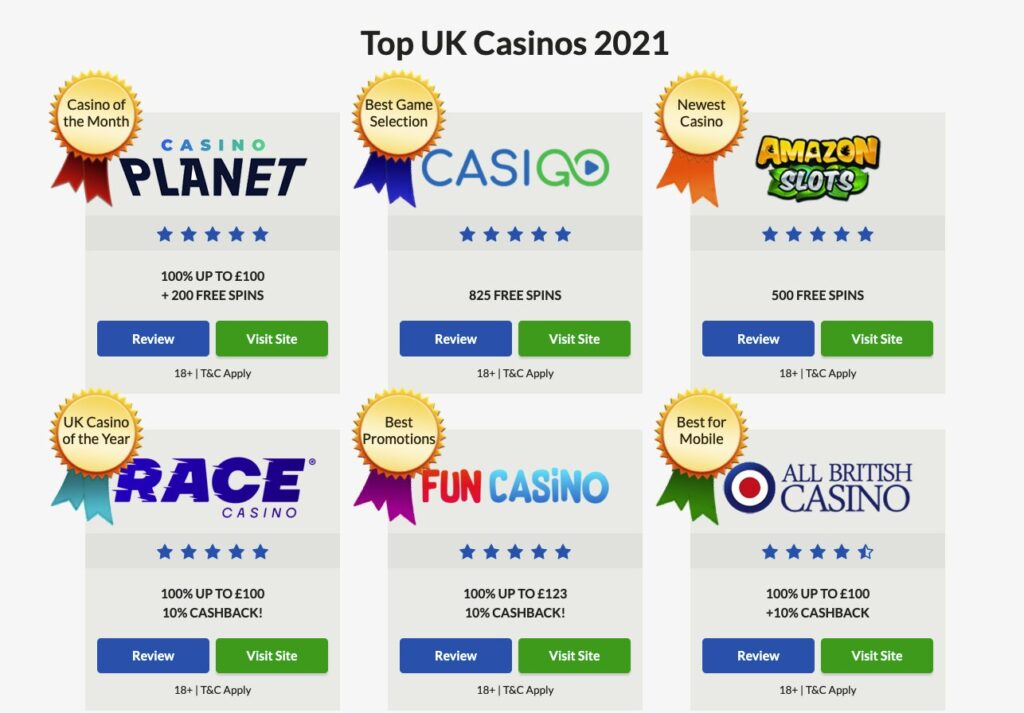 Casino of Dreams Sister Sites Conclusion
So, in conclusion, it is clear that there are some positives for the casino but overall, it was a negative experience and below what I had expected. There are many key areas they need to improve on and there is absolutely no doubt, that there are endless other options online, that you could get a better experience on. What a shame.