Captain Cooks
Overview
Find the Best Captain Cooks Casino alternatives: The site has received lower than average rating and we recommend one of the higher rated Captain Cooks Casino sister sites found below:
Captain Cooks Casino Sister Sites and Best Alternatives
UK Online Casinos List Player Reviews of Captain Cooks Casino
Below you will find the casino reviews by players at UK Online Casinos list
There are no reviews yet. Be the first one to write one.
CAPTAIN COOKS INTRODUCTION
Considering the site is called Captain Cooks online casino I am quite surprised at the limited number of games they have available; I was expecting some treasure chest and pirate ship games to match up with the name of the casino. This is not the case, and the choice of games are quite boring. The homepage honestly looks awful, I am unsure as to why they have photos of people popping champagne. This does not make me excited to use this online casino it just looks so tacky and basic. 
PROMOTIONS AND OFFERS
The main banner for promotions is an option to Deposit £5 and have 100 chances at winning the £15,177,115.05 jackpot when let's be honest I doubt anyone will actually ever win this. The rest of the offers available are limited and not even worth signing up for. Some of the worst welcome offers and bonuses I think I have seen at an online casino. I am very disappointed in what is on offer at captain Cooks casino. They need to look at adding some kind of pirate offers available to their customers, make it a bit more exciting.
CAPTAIN COOKS PAYMENT OPTIONS
Some of the payment methods accepted at Captain Cooks Casino include:
Credit Cards: Visa, MasterCard, Diners
Debit Cards: Visa Electron, Maestro, Entropay
e-Wallets: PayPal, NETELLER, Skrill (Moneybookers), Qiwi
Direct Bank Transfers: Into our UK Bank Account
Pre-paid Vouchers: PaySafeCard
Probably the only section across the whole platform that is reasonably ok. Some of the transaction times are very long compared to other online casinos and I'm not sure as to why this is. It took me between 6 – to working days to receive my funds.
GAMES
I was really looking forward to the game selection on the site, as it looked to have a great mix to choose from. There was a few options that I had not played before. However, overall, it turned out to be fairly underwhelming and did not live up to previous expectations. They need to add some pirate and treasure chest games to this platform considering the casinos name. This is another reason, as to why I would not return to the site to play.
CAPTAIN COOKS CONTACT
There are only two contact methods available at Captain Cooks casino and these are a live chat option and an email address. The live chat option is slow, and you never get through to anyone that seems to know what they are on about. The email address took over five business days to get a reply. This is simply not good enough. The FAQ page is really basic as well, so this does not offer a great deal of help either.
Find the best Captain Cooks Casino sister sites reviews here:
Highest Rated Captain Cooks Casino sister sites for UK players: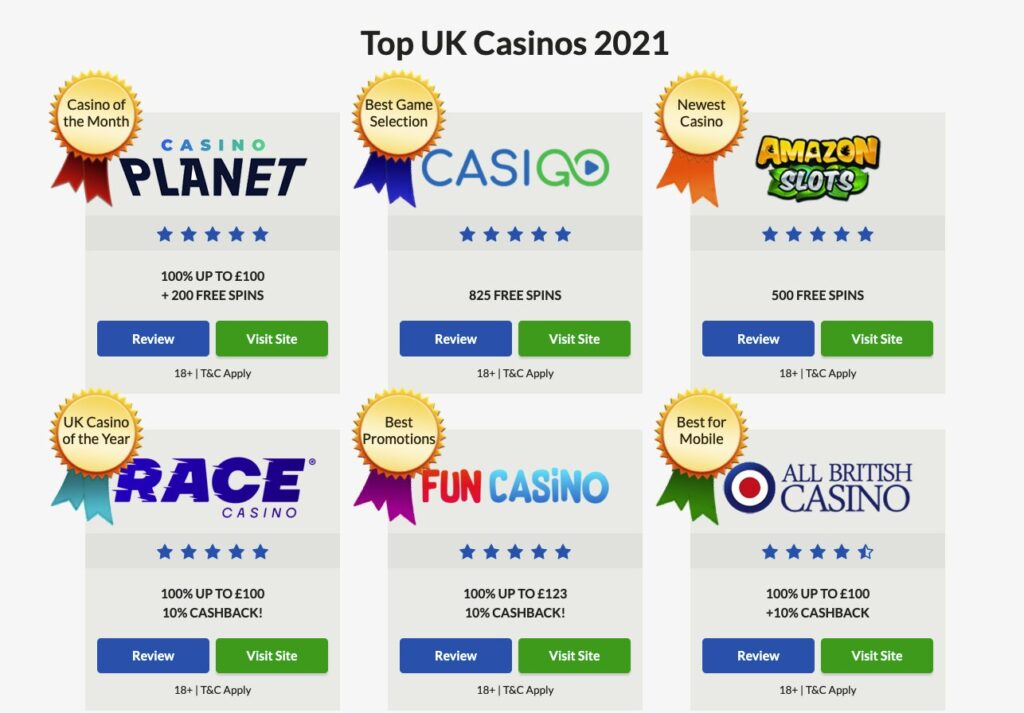 Captain Cooks Casino Sister Sites Conclusion
Overall as you can clearly see, it is a site that I was expecting great things, but it failed to live up to these expectations. Overall, it was just not good. They should look at improving each of these areas, if they want to rival that of many other casinos that are now hitting the market. There are simply a lot of better options to be had. I will not be returning.